Here for NZ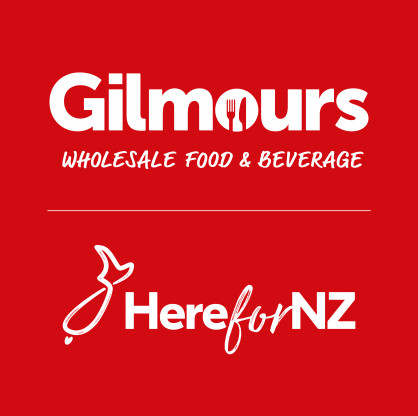 Goodbye Jerry, hello BiB

Aligning to our focus on sustainability and social responsibility, we are discontinuing our Gilmours Canola and Soya 20ltr Jerry Cans.

This product currently generates approximately 50,000kg+ of unrecyclable plastic, going into landfills every year.

Launching on 23 May 2022, we will have a more sustainable replacement product that uses a 'bag-in-box' solution. The cardboard box can be recycled or reused, and the weight of the bag inside is less than the current Jerry cans, resulting in less of an impact to the environment.



Our promises

At Gilmours, being Here for NZ means that we're committed to supporting New Zealand businesses to grow New Zealand business.

We're 100% New Zealand owned and operated, and we've been operating for almost 100 years. We support the community so together we can grow our local economy.

Our owners are embedded in their community and are focused on helping our members be the best they can be every day for their customers. Our owners understand the needs and challenges everyone is facing, and value building and recognising relationships with their members, their businesses and their customers.

To make an impact through our social responsibility, we promise to:

care about food

-

we'll continue to grow our range of fresh products

for our members and inspire and educate our members on health

y

affordable options for their customers

care about sustainability

– we'll continue to give members choices of sustainable packaging,

reduce our paper,

improve

and build our digital roadmap

and optimise in-store waste so

lutions

care about people & careers

– we'll continue to look after our teams and offer opportunities to upskill

and grow

Supporting New Zealand businesses with access to RATs

At Gilmours, we made a promise to help keep New Zealand businesses safe during these challenging times. Being Here for NZ and customer driven has been our key priority throughout Omicron. This key focus underpinned the rollout of our Rapid Antigen Test Kits Programme, making them available for our customers and Supplier communities at cost price, to help them continue to trade safely.

With a wide range of industries across the country, changes to isolation requirements, labour shortages, and supply issues having a strain on Foodservice businesses, we are proud to have been able to help supply over 260,000 RAT kits to 300+ businesses across the country. From a butchery in Kaitaia, Aged Care sites, schools and Educaterers, café's, restaurants, and construction companies, to a dairy company in Christchurch.

We are proud to be Here for NZ and support local businesses


Jennifer Chappell, CEO, Nestlé New Zealand says, "It's times like this that New Zealanders really pull together, and we're grateful Foodstuffs are working with their supplier community in this way.
Rapid Antigen Tests are an important part of the toolkit as we work to keep our teams safe, our factories running, and our food on shelves. This fast and cost-effective access to RAT tests is collaboration at its best."

Nestle New Zealand receiving their RAT kits from

Gilmours

Mt Roskill
Our commitment to Sustainability and Social Responsibility

Sustainability Leadership

New Zealand is our home. Our current linear economy based on 'take, make, dispose' generates waste and relies on an endless supply of raw materials, so we are committed to doing our part to ensure we operate and source in a way that does no harm to our environment. This means taking responsibility for the waste we create and moving towards carbon neutrality. Embracing a sustainable approach reduces the reliance on finite resources and creates a healthier environment and future for New Zealand.

Social Responsibility

Gilmours Gilmours is committed to waste minimisation and has been actively trialing several processes in stores to reduce, reuse, and recycle.
Our key pillars within Social Responsibility – we care about "Food, Sustainability and Our People & Careers". This is demonstrated by the way we treat our people, the local community, the environment, and our procurement processes. Being 100% New Zealand owned & operated, these pillars underpin our focus on supporting New Zealand business, to invest in and grow local business. Further details can be provided on request.

Foodstuffs Environmental Principles

Foodstuffs follows strict policies to ensure that the company fully complies with all environmental regulation. We actively work to protect our natural resources by:

Conserving, reusing and recycling.
Reducing and disposing of waste.
Developing safe and sustainable products.
Making environmental stewardship part of our business relationships.
Continually improving our performance.
Demonstrating responsibility to our stakeholders.

Packaging Sustainability

As one of the first Retailers in New Zealand to sign up to the New Zealand Plastic Packaging Declaration in June 2018, we are committed to using 100% reusable, recyclable or compostable retail (used in-store e.g. fresh departments) and Private Label (Pams, Value and Gilmours) packaging by 2025. This commitment is extended to all packaging types e.g. plastic, fibre, glass, metal.
To guide our work program, we have developed "10 Sustainable Packaging Principles" and we are actively encouraging our suppliers to move in this direction with us.
Foodstuffs acknowledges the importance that packaging is designed with end-of-life outcomes and the New Zealand system in mind. Packaging volume reductions is a key priority, meaning unnecessary packaging is eliminated.
Gilmours is committed to waste minimisation and has been actively trialing several processes in stores to reduce, reuse, and recycle. To do this, we have reviewed our packaging options, recycling has reduced the waste to landfill significantly and damaged products are being donated. Initiatives are ongoing to further reduce the amount we send to landfill by 90% of preprogramme amounts.

Reduce our cardboard waste

We know that using cardboard boxes has a significant impact on the environment, so from October 2020, Gilmours Mt Roskill are trialing a new way of delivering products to their members by delivering orders in reusable plastic crates. This is one way we can start to reduce cardboard waste by using a more sustainable product. Gilmours Mt Roskill are asking their members to unpack their order, keep the crates and they will be picked up the next time they receive a delivery.

Working with the Industry

We are working with the Marine Stewardship Council (MSC) and the Aquaculture Stewardship Council (ASC) to help inform our Responsible Seafood Standard and are also working with our suppliers to establish a transition period for wild and farmed seafood to meet our sustainability requirements.
This helps local and international suppliers incorporate any changes into their operations, as well as helping to ensure we continue to offer our customers great value for sustainably sourced seafood products.
Updated: 16th May 2022