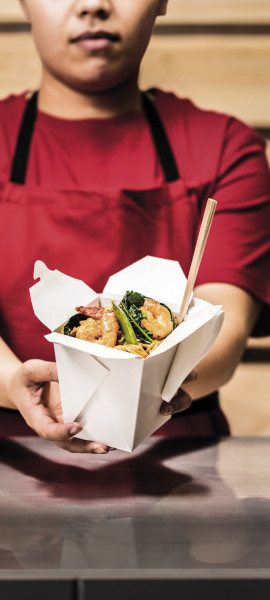 Customer Benefits
When you become a Gilmours customer you get the many benefits that come from dealing with New Zealand's largest food and liquor distributor. This includes access to a wide range of products, competitive pricing and knowledgeable team.
Knowing your business is important to us
Gilmours is a locally owned and operated business, with owners who are passionate about ensuring your business success. We serve thousands of businesses and organisations across the North Island for the food and beverages they need to grow their business. When you deal with Gilmours, you can be assured that we are prepared to go the extra mile so that you can serve your customers better
Why Gilmours?
Spend less time shopping around, and more time with your customers - Gilmours is your one stop foodservice shop.
From food galore...to beverages and more at Gilmours with quality fresh meat, produce, chilled and frozen, grocery, general merchandise, consumables, wine, beer & spirits.
Delivering great deals that are relevant to your business when you buy in bulk. With convenient 24/7 online shopping, where you can set up standing orders and lists for fast re-ordering, with quick and easy online chat. Gilmours has 11 Wholesale distribution points, with the convenience of shopping at one of our Cash 'n Carry stores.
We are looking forward to working with you.
Airpoints™ or Flybuys – you choose
Gilmours are proud to be the only food & beverage wholesaler in the North Island* who can reward you with either Airpoints Dollars™ or Flybuys.
If you choose to earn Airpoints Dollars at Gilmours you can then spend them in so many ways - the only hard part is deciding what to spend them on. Choose from flights, rental cars, a gift from the Airpoints Store, Koru membership, wine or travel insurance. Find out more.
Alternatively, you could collect Flybuys and you'll soon be on your way to fantastic rewards. Flights, top notch electrical goods, hotel accommodation, stuff for your car or home and heaps of other great rewards. So what will you reward yourself with this month?

*Our sister company in the South Island, Trents, also rewards you with Airpoints Dollars or Flybuys
Flexibility: choose the way you do business
Gilmours offer you three ways to shop with us either online or by phone.
You can visit your local Cash 'n Carry store to browse and select your own products at the most affordable pricing option.
You may prefer the convenience of having your order picked, packed and delivered.
Or you could choose to have your order picked, packed and ready for you to collect from your local Cash 'n Carry store.
Promotional specials
To inform you of our latest promotional specials, we publish Buyer's Guides every 4 weeks which is available to download on our website, emailed to you of key promotional specials. Your local store may also run bonus specials and notify you of these.
Apply to be a Gilmours' customer today
You can call our Customer Service Team on 0800 270 414 or apply online and experience the numerous benefits Gilmours can bring to your business.