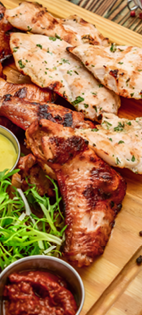 Butchery
Having been in business for 90 years Gilmours has been able to establish and maintain long-standing relationships with key meat suppliers across the country. While quality of product is a primary consideration, we also acknowledge and support our suppliers' food safety programmes.
Exclusive to Gilmours
The Butcher's Wife is the newest brand under the Source and Supply umbrella, with the Sous Vide Foodservice range exclusive to Gilmours. To find out more about the range, including heating guides and meal inspiration, take a look at the brochure here.